We are an independent health insurance agency serving California, Arizona and Nevada. We are dedicated to helping you make smart decisions with your Medicare, health, life, long term care, dental, pet and disability insurance. We know there are thousands of insurance agencies out there to choose from, so why pick us?
CREDENTIALS
Shann Hogue has a current health and life license, is a member of the Central California Association of Health Underwriters and National Association of Insurance and Financial Advisors Fresno. Shann is a Certified Insurance Professional, a certified Medicare professional, a Covered California Certified Insurance Agent, Federally Facilitated Marketplace agent, a member of the National Ethics Association, Fresno County Women's Chamber of Commerce, and Clovis Chamber of Commerce. Shann teaches Medicare 101 classes for Clovis Adult Education and conducts educational seminars on the Medicare Prescription Drug 'Donut Hole'.
EXPERIENCE
Shann has been in the health insurance industry since 2004 with hands on experience in each market segment. Her career began in the group market as a carrier rep, helping brokers and their clients – small and large businesses – find innovative ways to bring value to an employer health plan. Later, she worked for a small online health insurance firm helping individuals understand their health insurance choices. And before opening her own firm, Shann spent some time with a boutique insurance agency focused on assisting seniors with their Medicare choices. Shann knows and understands the market, plus…she is patient enough to help you through it.
BROAD SELECTION
As a broker, our agency is contracted with many health insurance companies, Medicare products, life insurance companies, long term care, disability, dental and pet insurance companies. We are a brokerage firm dedicated to understanding your needs and matching you with the best product available.
EDUCATION
Shann has a bachelor's in Business Management, a California life and health license, is a Certified Insurance Professional, certified in Medicare Advantage and Prescription Drug Plans, is a Covered California certified agent, certified as a Federally Facilitated Marketplace agent and has many more credentials. But more importantly, Shann has the ability to simplify this confusing industry to you. Sometimes you just need someone to explain it in a way that makes sense. Shann is an educator, helping you understand your choices in a clear and concise manner. She even teaches classes on Medicare and the Medicare Prescription Drug "Donut Hole".
SUPPORT
Our agency is comprised of a team of people dedicated to processing your application quickly and efficiently. We follow your application through the enrollment process and if any issues arise before, during or after your enrollment, we take a hands-on approach to find a resolution.
PERSONAL TOUCH
COVID-19 has changed things a bit for all of us! While we are not meeting our clients in person anymore, technology is allowing us to conduct business on the phone and face-to-face…even sharing our computer screen with you. Please feel free to schedule a call. We help you understand your options, answer all your questions, help you pick a plan and apply. We make it simple.
The price you pay for insurance is the same regardless of where you buy it, but the advice and service you receive from us will make all the difference.
ABOUT SHANN HOGUE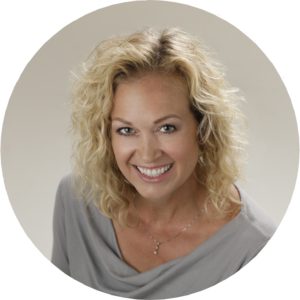 I have the "in the trenches" knowledge you'll want from an insurance agent.  I cared for my mother for 5 years who eventually passed from Alzheimer's in 2016. I was not only her care manager, but also her care taker before finally self-paying for her 24-hour care. I drove her to all doctors appointments, did her grocery shopping, prescription drug management, house cleaning, bathing, cooking and eventually hiring in-home help. Mom did not have a long term care plan, so I'm intimately aware of how lack of planning can impact the whole family. Additionally, in 2013, my ex-husband fell over 31 feet to a concrete floor…and lived. Married at the time, I nursed him back to health and dealt with insurance companies, disability policies, workers compensation, network and claims issues, and all the frustration that comes with a tragic crisis in your life. The experiences I have personally gone through give me the understanding and wisdom to impart to you that go way beyond the contractual agreement of your insurance policy.
I love cooking, finding (or creating) new recipes, baking bread, and making cookies. The kitchen is my happy place! I love the outdoors too! On the weekends, you may find me gardening, hiking, camping, golfing, walking my dog "Smokie", playing darts, shooting or hanging out around a bon fire in my backyard. I recently took up "world traveler" as a hobby! You'll often find me working remotely in our Arizona or Nevada offices…taking advantage of all the outdoors has to offer in my spare time.
I have worked in the health insurance industry since 2004 and I truly love helping people understand their health care options. I have been an active member of the Central California Association of Health Underwriters since my career began. I have lobbied in Sacramento nearly every year, working on your behalf to ensure our representatives are aware of bills that hinder your ability to gain affordable health care. I even wrote a bill. While it didn't go anywhere, I do understand the process. I have been on the board of CCAHU and held the position of Member-at-Large and Awards Chairman. In my tenure as Awards Chair, we won multiple awards as an association. I'm a current member of the Central California Association of Health Underwriters, National Association of Insurance and Financial Advisers, National Ethics Association, Fresno County Women's Chamber of Commerce, and Clovis Chamber of Commerce.
Thank you for trusting me with your health care decisions. If you know of anyone in needs my help, please send them my way.